E's Your Business - THE Solution for the automotive industry
We believe in a modern approach when it comes to selling services in the automotive industry. Our software does just that starting from offers to collections. We already have experience from maintenance service contracts and how E's can transform the way you can sell your products. When the process of selling is simple for your employees it is easy to reach your sales targets.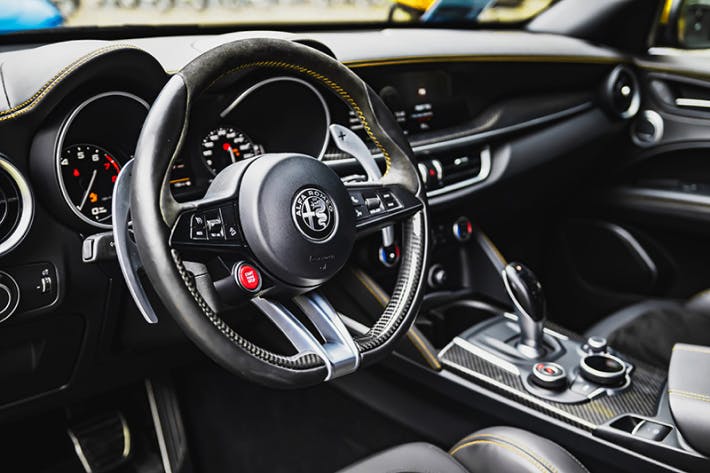 The automotive industry has faced a great change in recent years. Customer behaviour has shifted for good and the pandemic has only made the change happen promptly. There is a great need for making the buying process easy and pleasant and a subscription based maintenance product is just that. Your customer knows exactly how much maintenance is per month and you as a provider know that during that contract period the customers business is yours. 
E's Your Business is a solution for more efficient service sales in the automotive industry. Our software can cater to different kinds of businesses for example leasing, car rentals and maintenance services. You can facilitate everything from offers to billing/card payments through our software. This way you can focus on more important things in your business and we focus on making your subscription service business easy. 
E's Your Business can be integrated into your business's other softwares. 
For example we are familiar with these systems: 
AutoMaster
AutoFutur
WebSales
Netwheels
SSM
E's Your Business features
Sales dashboard for service products
Lead your service product sales with data. Make the right decisions at the right time with your products and services and make your sales process fit your company.
With E's Your Business you can modify your customer data and accounts one by one or as a group. When you view your customer's accounts you can see all actions on this account. 
You can manage and create multiple car maintenance service contracts and lead these to the right vehicles. Creating new products in this system is easy and convenient with our 'copy a product' function.
Remarketing to potential customers that have had an offer from you has never been this easy! With E's Your Business you can communicate with these potential future customers and also with your current customers and make the buying process convenient for them.
E's Your Business makes pricing and discounts flexible and manageable. You can create special offers for a fixed time period to a specific customer and this makes the whole process nice and uncomplicated. 
Front page dashboard is the key to a better business. You can modify your view and also set up different views for different positions in your organisation. With our dashboard compare business units and make decisions based on data!
Receivables and controlling
E's Your Business has a build-in tool for receivables control and debt collection. Our software also produces needed documentation for accounting.
Recurring credit card payments are the way to go when you want to offer easy to buy solutions to your customers. After the first order payments are automated and this makes your cash flow quicker and also elevates the customer experience.  
With E's you can manage payment plans and visualize your future cash flow. This tool and business model makes your business more predictable.
It is essential to create an uninterrupted flow to your sales process and it is important that your customer can make the buying decision on the spot. With E's there is no need to have a salesman to verify that the deal is acceptable. You can set certain preconditions to your process and when these are met, your customer can make the purchase online.
Customer service for billing
E's offers a customer service for the end user concerning billing issues. Our associates are happy to help with billing related issues.
For accounting accounts receivables is an essential feature. This is why we have focused on creating this feature and you can find all the necessary reports in our software.
Our self service portal allows your customer to manage their accounts details and make contract changes by themselves. This saves your valuable time! E's uses strong authentication for login and for signing contracts.
With our software you can sign binding contracts with electronic signatures. This is a secure way to form contracts with your customers and it makes your customer service faster and more efficient.
E's is the way to make your business easy and electronic archives is just that! This is the feature that makes your business paperless and is GDPR compatible and safe to use.
Vehicle service agreements
With our software you can easily choose the right pricing rules for your product and for your business. Our pricing feature is a sophisticated tool and it takes into consideration risk, data from service plans, components and price lists. With all this data and information you can decide the right price for your vehicle service product.
Vehicle service agreements for used cars
Our data driven technology can provide you with pricing information also for used cars. E's takes into consideration future service needs for a certain model as well as the cost for these services for your business. Our pricing tool can calculate the profit margin from numerous data sources and this lowers the risk for your business.
Part of the subscription business model in the vehicle service field is that the customer promises the future revenue to your business. This makes your business more predictable and your cash flow steady. When the customer can book the service online, this further enhances the customer experience. 
Our pricing is based on monthly usage and is fair. This way we bill you only when you have more business!
We as a software provider take care of maintenance and that E's SaaS is up to date and ready to use all times. 
Our software is mobile friendly and system independent. We have no starting costs. 
Our specialist is happy to answer your questions!